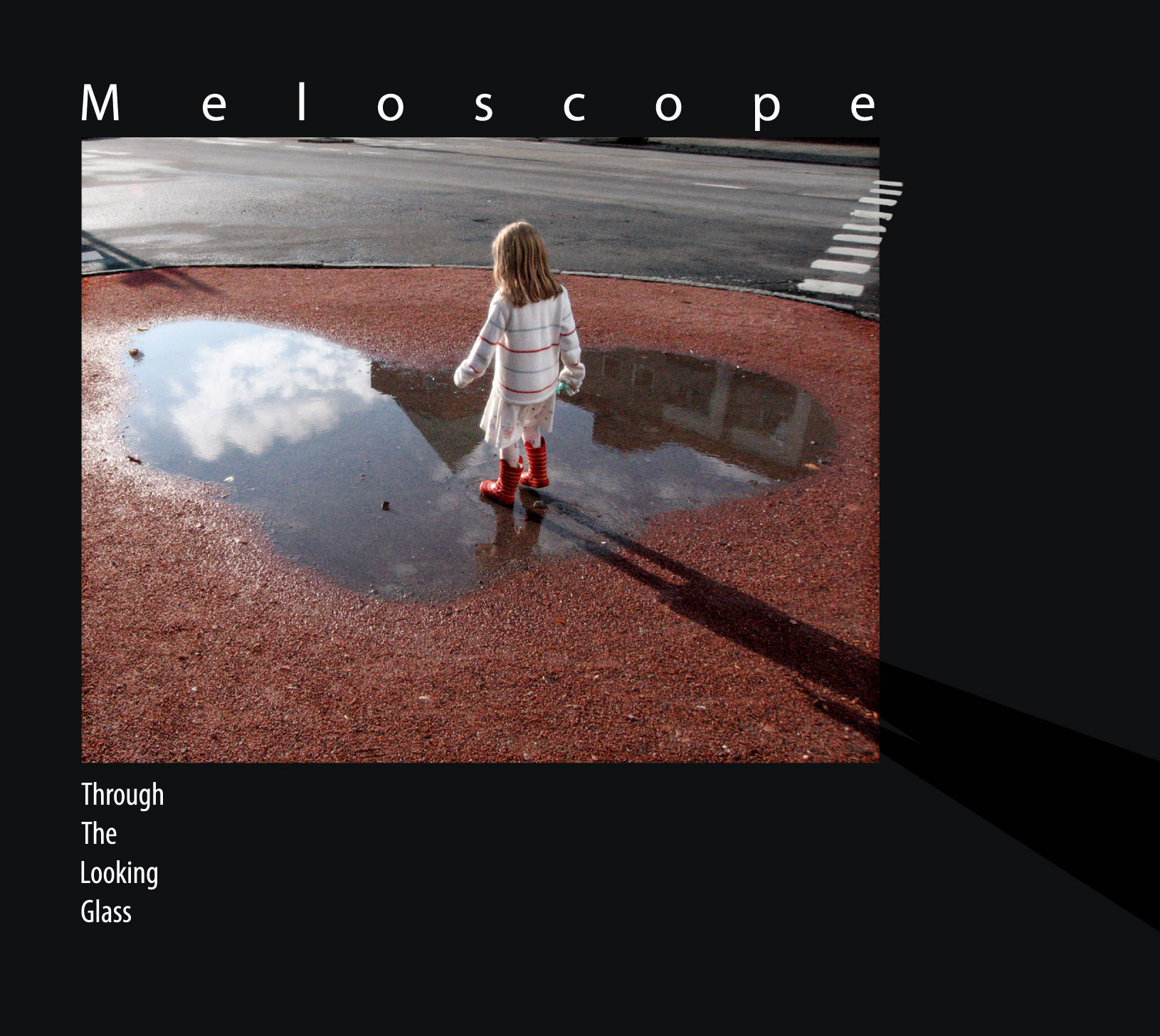 Denna CD spelades in på några timmar en kall decemberdag. Tanken var att spela in exakt så mycket musik som behövdes. Allt är med andra ord förstatagningar. Det finns alltså inget extramaterial.
Through The Looking Glass är Meloscopes tredje CD. Tretton stycken ögonblicksbilder från Meloscopes musikaliska värld som spänner från kompositioner till fria improvisationer. Linjen däremellan är inte tydlig, d.v.s. vad som är noterat eller ej, är inte alltid uppenbart. Det är musik framförd med nerv och stor kommunikation. "Meloscope spelar musik som får tiden att andas" skrev SvD's Magnus Eriksson om Re: Someone Lost, gruppens första CD. Det är ett citat som på ett träffsäkert sätt beskriver Meloscopes musik.
Joakim Milder – tenorsaxofon
Cennet Jönsson – sopransaxofon & basklarinett
Christian Spering – kontrabas
Peter Danemo – trummor
1.  Prelude
2.  Slow Walk
3.  Sincerus
4.  Scene I-IV
5.  Tweedledum And Tweedledee
6.  Little Dreamer
7.  Scene V
8.  Jubjub
9.  Portmanteau
10. Klangspielen
11. Galumphing
12. Off We Go
13. Scene VI
All musik komponerad av Peter Danemo utom 4,7,12 & 13 av Meloscope.
Inspelad 2009 i Studio B på SAMI i Stockholm av Göran Stegborn. Mixad av Peter Danemo. Mastrad av Christofer Stannow i Cosmos Studio. Producerad av Peter Danemo.